I am testing the link party waters once again and linking up for Fridays Letters!!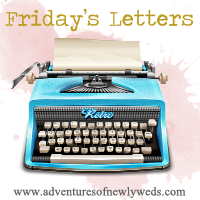 Dear Weekend:
Thank goodness you are here at last! This semester is killing me and I have never looked forward to the weekend more!
Dear University:
Calm down Ok? Don't go two and a half years being easy and then explode with work to do in my last semester ever! That's not how its supposed to work. Right?
Dear Olympics:
I am ready for you! I will be up at 7am with my flatmates, tea, crumpets and scones, ready for you in all your British glory! Boo Yah.
Dear Opening Ceremony:
Please let the rumours about Voldemort be true. Don't know what I'm talking about...
Read this!
Dear Friends
: I love that you are starting blogs! The obsession is spreading! And that you are letting me do your designs! Chaeck out my friend Rachel's blog
Yellow Brick Road
and Abbie's blog
Faith, Trust & Pixie Dust!
Dear Readers:
I love you guys! Seriously! Thanks to the sweet responses to my
honest and out there post!
Dear Sleep:
You. Me. Right now.
xx