Its time! Christmas in July is officially here and I could not be more excited! You have no idea how much I love Christmas, I drive my family crazy every year putting decorations up, watching Christmas movies over and over, and going on the Christmas lights trail on Christmas eve!
So of course I linked up for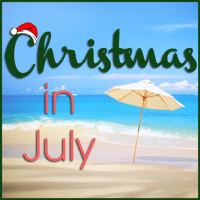 I got paired with the fantastic Aussie blogger, Natasha from Natasha in Oz
She sent me some cute little goodies! Including this beautiful ring...