New Zealanders are a proud bunch. We are such a small country that when something big happens, the whole country gets behind it. We get excited when we are mentioned on American TV, when we beat another team in sport, or when one of us wins something huge!
So of course we happily claim the Lord of The Rings movies as our own cinematic babies. They were filmed here, the director is one of us. Everybody associates LOTRs with New Zealand, and we love it!
So when The Hobbit rolled around... we were all too happy to pull out all the stops! The first hobbit film had its world premiere in Wellington the other day and boy was it a doozy! I unfortunately wasn't able to attend, but it looked like one hell of a night. Check out all the Hobbit-y goodness!
These are the filming locations around New Zealand, for the last 3 years, I lived 30 minutes away from Hobbiton and The Shire! How cool is that?!
The genius director, Sir Peter Jackson, strolling out of the hobbit-hole!
Boy do I wish I was there holding my own sign!
600 metres of red carpet, and thousands of fans!
Have you seen The Lord of the Rings? Do you associate it with New Zealand?
I cannot wait to see The Hobbit on December 13th!!
It's going to be quite a journey!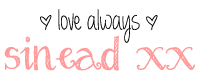 * I was not compensated for this post, I just find The Hobbit exciting! *